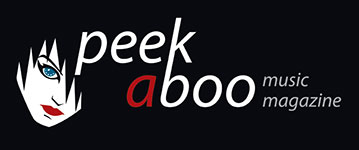 like this news item
---
Today, 34 years ago, The Sisters Of Mercy released First And Last And Always!
11th of March 2019, 18:55
---
Today it's exactly 34 years ago that The Sister of Mercy released their first studio album First and Last and Always. It was released on 11 March 1985 through Merciful Release and WEA, with Elektra Records handling the US release.
The album was recorded during the second half of 1984 and multiple recording sessions took place in various recording studios. It was mixed and produced by David M.Allen who also produced for the likes of The Cure, Depeche mode, Wire and The Human League.
Less then a month later, on 1 April, lead guitarist and band co-founder Gary Marx played his last concert with The Sisters of Mercy before deciding to leave the band. Later Eldritch would suggest the song 'Walk Away' was directed at Marx.
Although Wayne Hussey and Gary Marx wrote and sang some of the initial lyrics for some of the demo tracks, Eldritch eventually wrote all the final lyrics as they would appear on the finished album. Both Wayne and Marx re-used some of those lyrics later for their own projects The Mission and Ghost Dance.
Two (demo) songs that didn't make the album, Serpents Kiss and Wake, would later be re-recorded and released by The Mission.
To represent Dr. Avalanche, The Sisters Of Mercy's nickname for their drum machine, an Oberheim DMX drum machine was acquired for the recording of this album.
The album went silver (with 60,000 sold) in the UK on 30 October 1987 and gold (with 100,000 sold) on 8 May 1989. Its highest position in the UK album charts was no. 14. In Germany, the group's second largest market after the UK, the album went gold (with 250,000 sold) in 2011. Its highest position in the German album charts was no. 40.
Nevertheless, the production of the album left the band initially in enormous debt. According to Andrew Eldritch, the album recouped the production costs only by 1988.
First Last And Alway - Track listing
Side A

No.

Title

Length

1.

"Black Planet"

4:26

2.

"Walk Away"

3:24

3.

"No Time to Cry"

4:03

4.

"A Rock and a Hard Place"

3:34

5.

"Marian (Version)"

5:44

Side B

No.

Title

Length

6.

"First and Last and Always"

4:02

7.

"Possession"

4:39

8.

"Nine While Nine"

4:12

9.

"Amphetamine Logic"

4:54

10.

"Some Kind of Stranger"

7:20

Total length:

46:20

2006 CD re-issue Bonus Tracks
No.

Title

Length

11.

"Poison Door"

3:40

12.

"On the Wire"

4:18

13.

"Blood Money"

3:13

14.

"Bury Me Deep"

4:45

15.

"Long Train"

7:28

16.

"Some Kind of Stranger" (Previously Unreleased Early Version)

8:43

Total length:

78:27
The Sisters Of Mercy - Personnel
Andrew Eldritch – vocals, sleeve design, mixing
Craig Adams – bass guitar
Wayne Hussey – guitar, vocals
Gary Marx – guitar
Doktor Avalanche (drum machine) – drums