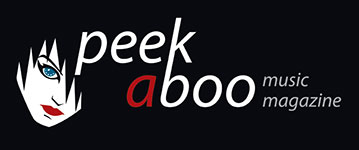 like this news item
---
Today it's been 29 years since Nitzer Ebb released their third studio album Showtime!
20th of March 2019, 10:16
---
Today it's been exactly 29 years since Nitzer Ebb released their third studio album Showtime on Mute Records (STUMM 72 / 20 March 1990).
Soundwise Showtime balances their trademark aggressively sparse EBM rhythms with a less industrial and slightly more subtle synth-pop approach. The album as a whole has a very cohesive, uniform sound, despite each song being very unique, ranging from the more EBM-like Rope to the almost Industrial-Rock-ish Getting Closer.
Three singles were taken from this album and released separately, 'Lightning Man', 'Fun To Be Had' and 'Getting Closer'.
The album opens strongly with probably one of Nitzer Ebb most played underground dancefloor fillers, 'Getting closer', a very powerful song indeed. 'My Heart' is a very gloomy song with Douglas McCarthy singing full with rage and paranoia with an almost apocalyptic song ending. The excessive different musical influences emerge throughout the whole album, resulting in a blues-ish crawling 'Nobody Knows' and the with subtle rhythm shifts and orchestrations filled 'One Man's Burden'. More experiments in all 'All Over', while maintaining a slightly uptempo, but dancable beat. Also the use of a 7/8 beat rhythmn of 'My Heart' is an interesting experiment.
'Lightning Man', the first and previously released single from this album, is probably one the most melodic, jazzy and mesmerizing songs ever to be released by Nitzer Ebb. While next track 'Rope' is clearly one of the darkest songs in this ShowTime album. 'Hold On' has an intriguing, layer-by-layer buildup and maybe the most interesting beat on this album. The album closes with the straightforward EBM sounding track 'Fun To Be Had'.
Showtime - Tracklist
Getting Closer
Nobody Knows
One Mans Burden
All Over
My Heart
Lightning Man
Rope
Hold On
Fun To Be Had