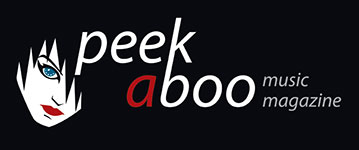 like this news item
---
Today it's exactly 39 years since Siouxsie and the Banshees, released their Christmas single 'Israel'!
28th of November 2019, 07:00
---
Today it's exactly 40 years since Siouxsie and the Banshees, released 'Israel'(28.11.1980 / Polydor Records) as a stand-alone single in between the albums Kaleidoscope (1980) and Juju (1981). The track was written by the band while touring in Europe in Autumn 1980. The band wanted to write a Christmas song to be released on time for December of that year.
It peaked at No. 41 on the UK Singles Chart and it was the band's first single to be also released on a 12-inch although the track are identical on both releases.
Although it reached No. 73 on the US National Disco Action Top 100 chart as an import, 'Israel' did not appear on a Siouxsie and the Banshees album until the release of the Once Upon a Time: The Singles compilation (1981).
In 2002 the song was remastered for The Best of Siouxsie and the Banshees compilation CD album and in 2006 was also featured as a bonus track on the Kaleidoscope reissue.

Israel (Track listing)
A. Israel
B. Red Over White

DISCOGS
Israel (Lyrics)
Little orphans in the snow
With nowhere to call a home
Start their singing, singing
Waiting through the summertime
To thaw your hearts in wintertime
That's why they're singing, singing
Waiting for a sign to turn blood into wine
The sweet taste in your mouth, turned bitter in its glass
Israel, in Israel
Israel, in Israel
Shattered fragments of the past
Meet in veins on the stained glass
Like the lifeline in your palm
Red and green reflects the scene
Of a long forgotten dream
There were princes and there were kings
Now hidden in disguise, cheap wrappings of lies
Keep your hearts alive with a song from inside
Even though we're all alone
We are never on our own when we're singing, singing
Home, home
There's a man who's looking in
And he smiles a toothless grin
Because he's singing, singing
See some people shine with glee
But their song is jealousy
Their hate is clanging, maddening

In Israel, will they sing Happy Noel
In Israel, in Israel
Israel, in Israel
In Israel, will they sing Happy Noel
Songwriters: Susan Ballion / Steven Severin / Peter Clarke / John McGeoch
© BMG Rights Management, Domino Publishing Company