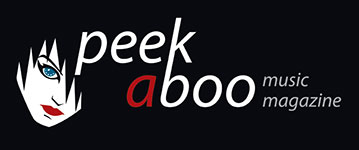 like this news item
---
WaxTrax! announce release of the INDUSTRIAL ACCIDENT, a documentary and soundtrack, with unreleased old-school track by Revolting Cocks!
08th of February 2019, 10:16
---
Wax Trax! Records, the Chicago store founded by lovers Jim Nash and Dannie Flesher quietly became a cult label in the 80's, overlapping the fringe gay, punk and BDSM cultures, a massive influence on industrial dance music. Jim's daughter Julia has unearthed some gems and come together with INDUSTRIAL ACCIDENT, a documentary and soundtrack both released wide on April 16, 2019 (the doc has already screened in a couple cities).
Today Wax Trax announced the doc + soundtrack release with an unheard, unreleased track by Revolting Cocks (Al Jourgensen, Luc van Acker, and Richard 23 of Front 242)!
Best part...You can hear this unique track already on below or on Soundcloud but even more excitingly - if you call 1-833-WAX-TRAX you can also hear messages and party sounds! Leather and mascara sold separately.
The doc features interviews with Steve Albini, Jello Biafra, Chris Connelly, Cosey Fanni Tutti, Dave Grohl, Al Jourgensen, Ian MacKaye, Trent Reznor and so many more. The soundtrack features unreleased tracks by Ministry, My Life With The Thrill Kill Kult, Revolting Cocks, The Young Gods and more.