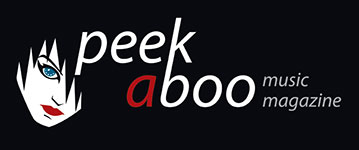 like this news item
---
White Noise & Barbed Wire | Forty-Years Of The Stiff Little Fingers Masterpiece
12th of February 2019, 10:16
---
Punk, at the very beginning was an expressionist- revolution, a reflection of the failings within society delivered perfectly and directly through the simplest forms of music.
Whilst true for most punk bands which sprang up in the late nineteen-seventies, for Belfast's Stiff Little Fingers it is true more so than any other. The second-of-February this year marks forty-years since the release of their incendiary debut 'Inflammable Material'.
What better way to celebrate than looking at the beginnings of Stiff Little Fingers and the core of one of the most explosive Irish albums of the twentieth-century.
Starting life as a Deep Purple covers band was never going to resonate with what they felt inside, the broken concrete landscape of Belfast was a perfect muse for their frustrations.
Formed in-1977, Stiff Little Fingers consisted of:Jake Burns vocals and guitar, Ali McMordie guitar, Henry Cluney on bass and the man who introduced them to punk Brian Faloon on drums.
A false start but a historic one, as the deal signed with Island Records fell through they had to rely on a new indie-label. On the fourth-of February 1979 'Inflammable Material' became SLF's first album and the first album distributed by Rough Trade Records, though it went one better and became the first independently released album to chart in the UK, hitting a peak of number 14.
This is a musical-observation into the heart of a dangerous time, an angst ridden dialogue between Jack Burns and the listener, with a very direct eyewitness report from the ground. This was art colliding with realism in its finest form.
Although not a concept album as such but it does tell a very real story. 'Inflammable Material' serves as a time capsule which could be dug up in a hundred-years time to show the perspective of that youth culture. Any common thread connecting these tracks becomes very obvious to the listener.
The album is an honest and unrestrained view of what the band members had witnessed as everyday aspects of Northern Ireland, where reality is central and not escapism. This is not an album packed with love songs or romantic themes to get lost in, the landscape this release presents is submerged in war and those caught up in the tense crossfire.
"Inflammable material, planted in my head
It's a suspect device that's left two thousand dead
Their solutions are our problems
They put up the wall
On each side, time and prime us"- Suspect Device
Kevin Burke-Jan 2019