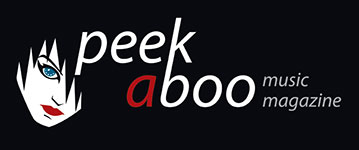 like this news item
---
1 year ago Rüdiger Frank of Printed At Bismarck's Death and The Tors Of Dartmoor passed away...
12th of July 2020, 07:00
---
Today 1 year ago, we received the sad news of the death of Rüdiger Frank ((° 17. Juni 1967, Ludwigsburg; † 12. Juli 2019, Markgröningen, Germany), singer of German gothic rock band The Tors Of Dartmoor. Rüdiger Frank left Printed At Bismarck's Death in 1989 with keyboard player Heiko Muter (who died in 2001) to form a new gothic rock band: The Tors Of Dartmoor, named after an English rock formation in a mystical landscape.
I got to know The Tors Of Dartmoor in 1991, shortly after the release of their grand debut "The Obvious Darkness". I remember very well taking this CD in the store, intrigued as I was by the band's name as wel as the cover-artwork with a photo of a ruin. The seller told me that this was the latest gothic sensation from Germany. Sold! I absolutely loved this album with classics such as "Waterking" and "Meet Moshe Dayan" (a song they wrote still with Printed At Bismarck's Death). Since then The Tors Of Dartmoor has been number 3 in the list of my favorite gothic rock bands, after The Sisters Of Mercy and Fields Of The Nephilim and just before Love Like Blood.
I was delighted when The Tors Of Dartmoor came to play in my hometown of Antwerp in 1992 at the Phantom Festival in the Limelight (the poster also included The Lance Of Allotment, Dive and Die Krupps). I will never forget the performance of The Tors Of Dartmoor and I still remember perfectly how it began. A tall guitarist and bass player came on stage and started to play the first song. When, after a few minutes, everyone started to wonder where the singer was, a small jerk suddenly came out of the backstage door, a kind of troll king who controlled the entire performance. What a voice and what a presence! Rüdiger Frank suffered from dwarf growth and never grew taller than 1.34 meters. But as small as he was in stature, as big was his act and his stage presence!
And this not only with his gothic rock bands, because in Germany Rüdiger Frank was also a well-known and celebrated actor. He played numerous roles there, including that of God in the piece "Mefistofele" and of Riff Raff in the musical "Rocky Horror Show". In later years he was known for his double role in the world's first steampunk opera "Klein Zaches, genannt Zinnober" and until very recently as Herod in the rock opera "Jesus Christ Superstar".
After the unparalleled debut "The Obvious Darkness" (1991) the albums "House Of Sounds" (1993, tip: "Welcome To The House"), "Third Second" (1996, tip: "Gypsy") and" Chapter VI "(2004) which still had a bunch of strong songs but which, as an album, unfortunately could not match the level of their debut.
Recently Rüdiger Frank was also active in the Romeo Is Bleeding formation, which made music inspired by Tom Waits. Unfortunately he could not finish a long-planned solo album. Rüdiger Frank had had health problems for a long time and was only 52 years old. I will cherish my copy of "The Obvious Darkness", signed by the four band members at the Phantom Festival in 1992, forever. [Henk Vereecken / Dark Entries]

Memorial-Site on Facebook

DISCOGS