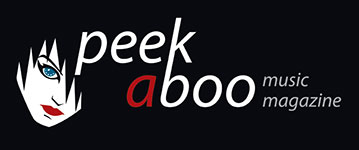 like this news item
---
---
In January 1988 Canadian electro-industrial band Front Line Assembly released its second studio album State of Mind. However, since most of the material featured on State Of Mind was recorded in 1987, before the release of their first release The Initial Command, State of Mind can be seen as the actual debut album of Front Line Assembly. Although the original release's labels bear the publishing year 1987, the album didn't see the daylight until early1988.

This album was recorded and composed entirely by Bill Leeb in August 1987, mixed by Michael Balch and edited by Dave Olgivie. State Of Mind sounds quite rough and differs from the later Font Line Assembly releases and features some elements Bill Leeb later would elaborate further in the FLA side project Delerium. Wide open soundscapes, creaking and crashing noise samples, and echoing sound design, a spartan, bleak electronic landscape which is atmospheric yet taut.

One remarkable fact is that the verse melody of the track 'Resistance' would later be re-incorporated on the 'Tactical Neural Implant' album and become the chorus melody of Front Line Assembly's underground club hit 'Mindphaser' (1992).
It was originally released by Dossier on vinyl and CD and later re-released on Cleopatra Records on CD (1996) with alternate artwork and a bonus track, 'Inside Out' and finally again on vinyl, also by Cleopatra, in 2016 but with only 8 tracks.
State Of mind (1988 Release tracklist)

01. First Reprisal 5:21
02. Consequence 5:36
03. Burnt Soul 2:42
04. Testimony 5:26
05. Landslide 4:45
06. Terminal Power 5:49
07. Malignant Fracture 4:16
08. Eastern Voices 5:27
09. Resistance 4:31
10. Sustain Upright 4:07
11. No Tomorrow 5:06
12. And They Shall Bow 4:45

DISCOGS