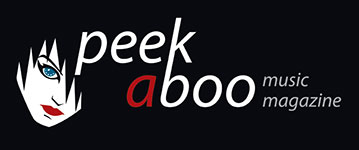 like this news item
---
---
The Dutch Enfant Terrible label, who released amongst many other artists for instance some of the first Agent Side Grinder albums, have a present for you!
A free downloadable compilation album!
"To provide you with some nice tunes in these days we curated a compilation which is available online for streaming and free download...
This free digital compilation was curated for this specific moment, during which COVID-19 goes around the world, and consists of some (but not including all) of my personal favorite tracks taken from vinyl records I released in the last few years on my labels. Several of the artists on this compilation have a bandcamp page where you can get the complete release the track featured is taken from. Please support these artists if you can...
This free downloadable compilation is to be found here...
And as it is an official ET release with catalogue number and all it is also to be found here...
I hope you enjoy the compilation... and take care... "
Enfant Terrible
soundcloud.com/enfantterriblenl/sets/various-artists-reality-as-a-stage-set