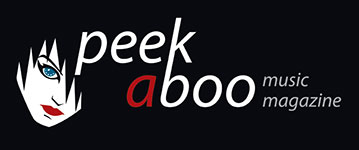 like this news item
---
New single for Jean-Marc Lederman Experience featuring Claus Larsen from Leaether Strip
18th of May 2020, 11:15
---
Jean-Marc Lederman presents new single featuring Claus Larsen from Leaether Strip.
"Letter From Claus Larsen" is taken from the upcoming Jean-Marc Lederman Experience album "Letters To Gods (and fallen angels)".
Jean-Marc in his own words:
"This was actually the last song I did for the album and Claus, the hardest working man in the industrial music scene, was really REALLY fast.
It took him only a few hours to pen the lyrics and come back to me with stems.
(...)
Touched by your faith
Learning forgiveness soothes me
We are followed
Let me discard my chains now
Calling your name
Gazing into the dark sky
(...)
Bass synth is an old 80's Korg, mixed with many analog drum sounds, it all fits well, me think..."
Jean-Marc Lederman Experience "Letters To Gods (and fallen angels)" is due May 29th and will be released by Wool-E Discs. It comes as a 2CD in a 36 pages hardcover artbook containing 24 tracks, with 21 different guest singers/performers, and 3 novels. Limited to 300 copies.
The album can be pre-ordered here
"Letter From Claus Larsen" is now available on all major download and streamingservices