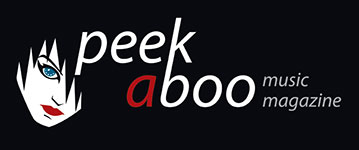 like this news item
---
---
A real gem for the synth-lovers... Notstandskomitee is more than just raw and harsh noise sounds.
Here is what they say about it:
"After the 1995 CD 731 I sensed a need for an antithesis to the harsh sound and gritty topic of violence of that album. So I came up with the idea to create retro futuristic songs which are more on the uplifting side, done with modern, mainly digital sounds courtesy of the FZ-1 sampler and TG77 FM synthesizer which was the latest entry that time in the block 4 studio. The TG77 was already dominating the sound on 731 and later the Betriebssystem album by Das Kombinat. Hardiskrecording had not arrived nor been affordable for us so everything was mixed in one go and cut directly to DAT.
Post mastering was technical not possible in the block 4 studio and the label had no budget to give it to a mastering studio so the CD is a bit rough and uneven. Fast forward some decades, now its easy to treat everything in the computer with modern tools and so I could bring Strom closer to its original vision.
While Strom was 1997 the antithesis, the tracks on the 1999 album Y2K, which was released as a split CD with the Brazil act Cyberthreat, was the synthesis and blueprint of the Notstandskomitee style today."