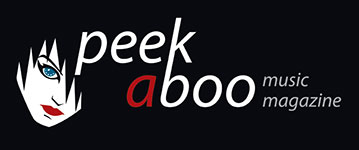 like this news item
---
On this day, 17 ago, Wire returned after a hiatus of a decade with their 10th studio album, Send!
28th of April 2020, 15:38
---
On this day, 17 ago (28 April 2003), Wire released their tenth studio album Send. It was their first recording, with the original four piece line-up, since the Manscape (1990). Drummer Robert Gotobed quit after the release of Manscape because he felt the musical direction of Wire increasingly relied too much on drum machines and loops. It was also the first full-length release by any incarnation of the group since 1991! The album contains seven songs previously released in 2002 on the EPs Read & Burn 01 and Read & Burn 02, and four songs exclusive to this release.
The initial first 2000 mail-order copies of the album came with a bonus live album WIRE - Metro, Chicago, 14 September 2002. Reportedly this inclusion was made to boost the sellings since the majority of the tracks on Send had already been released as the two Read & Burn EPs.
The album was critically acclaimed by many music magazines and received an overall 4/5 star quotation.
The British music magazine Mojo ranked Send at 10 on their best albums of 2003 list. The album also scores 84/100 on the Metacritic website, signifying "universal acclaim".
Send (Original 2003 Digi-Pack CD tracklist)
1.

"In the Art of Stopping"

3:34

2.

"Mr Marx's Table"

3:02

3.

"Being Watched"

2:57

4.

"Comet"

3:17

5.

"The Agfers of Kodack"

3:11

6.

"Nice Streets Above"

3:45

7.

"Spent"

4:43

8.

"Read & Burn"

2:34

9.

"You Can't Leave Now"

3:41

10.

"Half Eaten"

1:58

11.

"99.9"

7:42

Personal:
Wire
Colin Newman
Graham Lewis
Bruce Gilbert
Robert Grey (aka Robert Gotobed)