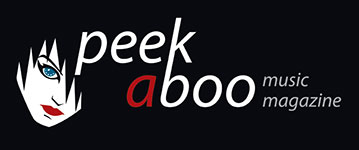 like this news item
---
---
40 years after "I Can't Live In A Living Room" Belgian post-punk/punk band Red Zebra release a new single. "My Boss, The Robot" will be digitally released through all major digital and streaming-services.
The single will be released as an intro to the new compilationcd "Songs And Stripes" that will see the light of day through the band's own Zebra Records in coöperation with Ghent-based label Wool-E Discs.
The new compilation contains a few live tracks and the new single "My Boss, The Robot"

With "My Boss, The Robot" Red Zebra decided to go back to their punkroots, not only in sound, but also in DIY ethics. They produced it themselves.
"My Boss, The Robot" will be releasedt on April 1st.
The compilationalbum "Songs And Stripes" will hit the streets on April 18th and can be pre-ordered from April 1st through the Wool-E Discs Bandcamp page.