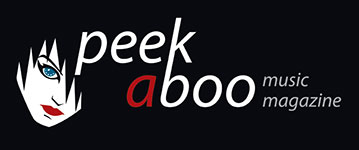 like this news item
---
Sieben covering David Bowie's Heroes live + new CD album 2020 VISION releases this Friday, 12th June!
11th of June 2020, 13:50
---
What started as a fan request for some online material has grown somewhat. LOCKDOWN SIEBEN sees Matt Howden perform a free online concert each Friday evening (8 GMT) via his SIEBEN Facebook page. No log in required.
As well as this, individual tracks performed live by Matt in his home studio (in his socks) are added to his Matt Howden Youtube channel on a regular basis:
https://www.youtube.com/channel/UC-wcs8kgZRyr17Ih9VP5Dnw
So far, all 6 concerts and 17 individual tracks have been added. The artist is linking his material old and new (including revisiting many tracks from his earlier back catalogue), brought together under the new power-sound of his trusty five-string Kevlar violin, Kev.
Matt says:
The concerts have really felt like the digital divide isn't there - I've been loving the special, intimate and homely feel that people are bringing to these concerts. Loving that I can rock up in my socks, singing through a studio condenser mic, loving that it's pushing me to reconnect with my older material. Loving that people can merrily chat-type away, without talking over the music. Overall, I'm quite liking it, then. Come join me on a Friday :)
LOCKDOWN SIEBEN is also an evolving series of 'live in lockdown' albums, available from the Sieben Bandcamp: https://sieben.bandcamp.com/
Volume 1 & 2 are now released, volume 3 expected soon. They are 'pay what you like' so can be downloaded for free - times are hard, and the artist aims to provide some entertainment for you during lockdown and beyond. (As well as keep himself sane).
Meanwhile, enjoy his live coverversion of David Bowie's Heroes below!