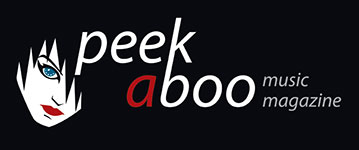 like this news item
---
---
Exactly 21 years ago today, Nine Inch Nails officially released their third single 'Into the Void' which was taken from their third studio album The Fragile (1999). Although some promo copies of this single were released in the US and Germany by the end of 1999, it's only and official release was in Australia on 10 January 2000. It peaked at the 72nd position on the Australian singles chart.
This Australian release lacks the typical NIN halo number, making it the only commercial Nine Inch Nails release at that time with that distinction and therefore much wanted by fans and collectors.
'Into The Void' features the same guitar and bass lines as the song 'La Mer', also on The Fragile.
The version of 'The Perfect Drug' included on this single is slightly longer than the one released on the Lost Highway soundtrack. It fades out at the end instead of ending abruptly.
Into the Void, directed by Walter Stern and Jeff Richter, was nominated for the 2000 MTV Video Music Awards Breakthrough Video award, but lost out to Björk's All Is Full of Love.
The song was featured in the 2000 film Final Destination, being played on the radio in Carter Horton's '71 Chevy Nova, before one of the characters is killed. Even though the song was not written for the movie, the words final destination appear in the song ("...pictures in my head of the final destination...").
In the US the single peeked at #11 on the Modern Rock Tracks Billboard and at #27 on the Mainstream Rock Tracks Billboard.

Into The Void (MCD

01. Into The Void 4:52
02. We're In This Together 7:18
03. The Perfect Drug 5:43
04. The New Flesh 3:40

DISCOGS

Into The Void (lyrics)
Tried to save myself but myself keeps slipping away
Talking to myself all the way to the station
Pictures in my head of the final destination all lined up
(all the ones that aren't allowed to stay)
Tried to save myself but myself keeps slipping away
Tried to save a place from the cuts and the scratches
Tried to overcome the complications and the catches
Nothing ever grows and the sun doesn't shine all day
Tried to save myself but myself keeps slipping away
Tried to save myself but myself keeps slipping away
Songwriter: Trent Reznor