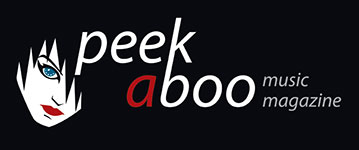 like this news item
---
---
On this day, exactly 33 years ago Nitzer Ebb released their second studio album Belief. On this album, released by Mute Records and produced by Flood, drummer Julian Beeston took over from David Gooday.

The album features one of NEB's most know dancefloor classics, Control I'm Here. This single was released almost three months before whilst the video got frequent rotation on MTV. Later that same year, the singles Hearts & Minds and Shame followed.

The track T.W.A. is said to be inspired by the 1985 hijacking of TWA flight 847. While listening very carefully one can hear a crowd chanting "Marg Bar Amrika" which means "Death to America".
Belief
Mute Records - STUMM 61
Released: 9 January 1989
Track listing:
Hearts & Minds 3:45
For Fun 3:03
Control, I'm Here 3:52
Captivate 3:57
T.W.A. 5:00
Blood Money 4:29
Shame 4:03
Drive 5:07
Without Belief 4:16