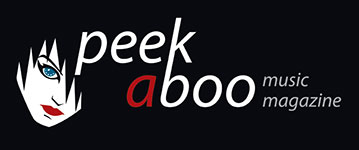 like this news item
---
---
Today, 35 years ago, American Industrial band Ministry released their second studio album Twitch (12/03/1986). Unlike their synth-pop sounding debut album With Sympathy and due to the influences of bands like Front 242 and Cabaret Voltaire, Twitch received a more dark and aggressive production approach by Adrian Sherwoord and the bands head and voice Al Jourgensen.
Over The Shoulder, accompanied by a video directed by Peter Christopherson (Throbbing Gristle /Coil) was the only single taken from this album.
In 1990 Twitch was reissued on CD and contained two extra tracks, being the exclusive tracks on the Over The Shoulder 12" single until that time.
Tracklist Twitch:
1. Just Like You
2. We Believe
3. All Day Remix
4. The Angel
5. Over the Shoulder
6. My Possession
7. Where You at Now? / Crash & Burn / Twitch" (Version II)
CD bonus tracks
8. Over the Shoulder (12" Version)
9. Isle of Man" (Version II)