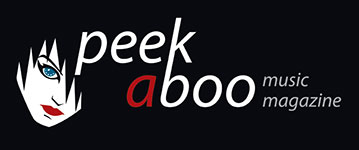 like this news item
---
---
Today it's Halloween so it's the perfect day to remind you of Ministry's release of the single '(Every Day Is) Halloween'. Originally released by Wax Trax! Records as an non-album b-side for the Ministry "comeback" single 'All Day' after they left Arista Records. The remixed version of 'All Day', titled 'All Day Remix', was featured on Ministry's 1986 album Twitch. '(Every Day is) Halloween' did not make it on this album but was included one year later (1987) on Ministry's compilation album Twelve Inch Singles (1981-1984).
In 2010 '(Every Day Is) Halloween' was re-released as an 6-track digital EP by Cleopatra Records. Besides the original version this EP features also four remixes and one cover version.
Ever since it's first release (Every Day Is) Halloween has been adopted as one of the anthems of the (American) Industrial and Gothic community.
(Every Day Is) Halloween (Lyrics)
Well I live with snakes and lizards
And other things that go bump in the night
'Cause to me everyday is Halloween
I have given up hiding and started to fight
I have started to fight
Well any time, any place, anywhere that I go
All the people seem to stop and stare
They say "why are you dressed like it's Halloween?
You look so absurd, you look so obscene"
Oh, why can't I live a life for me?
Why should I take the abuse that's served?
Why can't they see they're just like me
It's the same, it's the same in the whole wide world
Well I let their teeny minds think
That they're dealing with someone who is over the brink
And I dress this way just to keep them at bay
'Cause Halloween is everyday
It's everyday
Oh, why can't I live a life for me?
Why should I take the abuse that's served?
Why can't they see they're just like me
It's the same, it's the same in the whole wide world
Oh, why can't I live a life for me?
Why should I take the abuse that's served?
Why can't they see they're just like me
I'm not the one that's so absurd
Why hide it why fight it?
Hurt feelings best to stop feeling hurt
Denials, reprisals
It's the same it's the same in the whole wide world
It's the same it's the same in the whole wide
It's the same it's the same in the whole wide
It's the same it's the same in the whole wide world