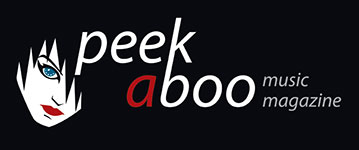 like this news item
---
---
This month, 43 years ago, Throbbing Gristle released their debut 7" single "United/Zyklon B Zombie" (May 1978) through the band's own label, Industrial Records. After approximately 20,000 sales, re-pressing was taken over by Rough Trade although be it with a different mix making Cosey Fanni Tutti's guitars sound louder in the centre section of "Zyklon B Zombie" as an improvement upon the original version.
A third pressing was in white vinyl (1,000 copies) and clear vinyl (1,000 copies) and features around two minutes of rain and train sounds at the end of side two.
"United" was featured on Throbbing Gristle's second studio album D.o.A: The Third and Final Report of Throbbing Gristle, be it in a sped-up version lasting only 16 seconds.
Both tracks were later released on the CD re-version of The Second Annual Report (1991) in their original versions.
The single reached 39th position in the UK Indie Chart

United (7")
1. United 4:03
2 Zyklon B Zombie

DISCOGS

Throbbing Gristlle:

Cosey Fanni Tutti
Chris Carter
Genesis P-Orridge († 14/03.2020)
Peter Christopherson († 24/11.2010)