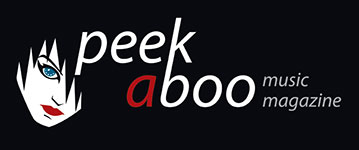 like this news item
---
---
This month it is 44 years ago since Kraftwerk released Trans Europe Express (March 1977), their sixth studio album. The album was recorded during the summer of 1976 in their Kling Klang Studios and released on their own label Kling Klang Records. Two singles were taken from this album, Trans-Europe Express and Showroom Dummies. It was the first Kraftwerk album that was recorded in two different versions. One in English, one in German. The song Showroom Dummies was also released in France and Belgium as Les Mannequins, with the lyrics sung in French. The original German title was Schaufensterpuppen.
Musically Kraftwerk again moved further away from their improvised instrumental Krautrock style, fine tuning their tracks into more melodic electronic compositions.
The introduction of the analogue and customized 32-step Synthanorma Sequenzer with 16 channels was an important game-changer on this record. Kraftwerk also went to railway bridges to listen and analyze the sound of trains passing by which they altered slight to make it more danceable.
The lyrics on Trans Europe Express refer to David Bowie's album Station To Station and to the actual event of Rafl Hütter and Florian Schneider meeting Bowie in Germany. At that time Bowie was living and recording in Berlin with Iggy Pop (The Stooges). Ralf Hütter refered several times to Iggy Pop And The Stooges as his most favourite band.
Joy Division singer Ian Curtis introduced Kraftwerk to his bandmates and insisted Trans Europe Express was played every time before the band went on stage.
Siouxsie And The Banshees covered the song The Hall Of Mirrors on their cover album Through The Looking Glass (1987). A cover version that todays only remaining original Kraftwerk member today, Ralf Hütter, hailed in glowing terms as extraordinary version.
Many still see this album as one of the most important pop albums of the last decades.
Trans Europe Express (Lyrics)
Trans Europa Express
Trans Europa Express
Trans Europa Express
Trans Europa Express
Rendez-vous auf den Champs Elysees
Verlass Paris am Morgen mit dem TEE
In Wien sitzen wir I'm Nachtcafe
Direkt Verbindung TEE
Wir laufen 'rein in Düsseldorf City
Und treffen Iggy Pop und David Bowie
Trans Europa Express

Songwriters: Emil Schult / Ralf Huetter