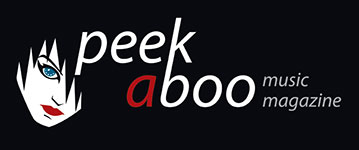 like this news item
---
---
On this day, 44 ago, the Sex Pistols released their one and only official studio album 'Never Mind the Bollocks, Here's the Sex Pistols'. It was released by Virgin Records on 28 October 1977. The album has influenced many bands and musicians, and the industry in general. In particular, the album's raw energy, and Johnny Rotten's sneering delivery and "half-singing", are often considered as game-changing. It is frequently listed as the most influential punk album, and one of the most important albums of all time.
By the time of its release, the Sex Pistols were controversial, having sworn on live TV, been fired from two record labels, and been banned from playing live in some parts of Britain. The album title added to that controversy, with some people finding the word "bollocks" offensive. Many record stores refused to carry it and some record charts refused to list its title, showing just a blank space instead.
Due in part to its notoriety, and in spite of many sales bans at major retailers, the album debuted at number one on the UK Album Charts. It achieved advance orders of 125,000 copies after a week of its release and went gold only a few weeks later, on 17 November. It remained a best-seller for over a year, spending 60 weeks in the top 25. The album has also been certified platinum by the RIAA. It has seen several reissues, the latest in 2017.
In 2006, it was chosen by Time magazine as one of the 100 greatest albums ever.
Never Mind The Bollocks - Here Are The Sex Pistols (UK edition 12 track LP)
A1. Holidays in the Sun 3:22
A2. Bodies 3:03
A3. No Feelings 2:53
A4. Liar 2:41
A5. God Save the Queen 3:20
A6. Problems 4:11
B1. Seventeen 2:02
B2. Anarchy in the U.K. 3:32
B3. Submission 4:12
B4. Pretty Vacant 3:18
B5. New York 3:07
B6. E.M.I.
Note: "Submission" was included with most, but not all, copies of the 11-track as a one-sided seven-inch single.