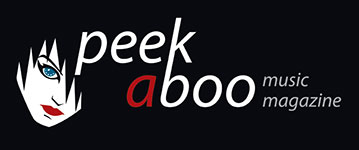 like this news item
---
Alaskan Dark Punk/Death Rock Duo, CLIFF AND IVY Bring The Night With New EP!
03rd of August 2021, 17:19
---
Alaska's premiere dark punk/death rock duo, CLIFF AND IVY, have recently unleashed their new four song EP, Bring Us The Night. Available on limited edition 7" vinyl and digital formats.
CLIFF AND IVY's music is influenced by magic. Their psychedelic style lyrics are derived from synesthesia. The mission of Bring Us The Night is to make fast dark punk songs with weird supernatural themes. "To hit 'em hard and leave 'em wanting more. Calling all to embrace the dark; to rise, slay, and rise again."
For fans of goth, death rock and dark punk