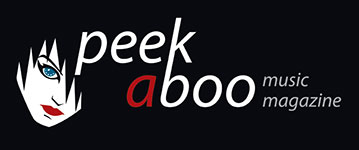 like this news item
---
Amy Koppelman's novel adaption 'A Mouthful Of Air' coming to theaters October 29th!
30th of September 2021, 17:15
---
Amy Koppelman's novel 'A Mouthful of Air' has been put into a powerful movie adaption. The story revolves around the bestselling children's author Julie Davis (Amanda Seyfried). After she and her husband Ethan (Finn Wittrock) welcome their second child, her dark secrets continue to come to light. Mental health issues and the fear of the future become Julie's daily companions - will she find a way to survive?
'A Mouthful of Air' is coming exclusively to movie theaters October 29th!
Written, produced and directed by Amy Koppelman
Cast: Amanda Seyfried, Finn Wittrock, Jennifer Carpenter, Michael Gaston, Amy Irving, Paul Giamatti, Cate Elefante, Britt Robertson, Josh Hamilton, West Duchowny, Ariana Jalia, Alysia Reiner
Global rights: Sony Pictures, distributed by Stage 6 Films
Trailer: