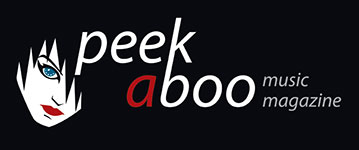 like this news item
---
---
After a break of almost 10 years there will be a new album from one of the most legendary electronic music projects to emerge from Germany.
Actually there was only supposed to be one new ASCII.DISKO track, specially produced for the video art short film "PORTADORAS QUEER: EL DOBLE Y LA REPETICIÓN" by the Spanish artist Ana Laura Alaez - but Daniel Gerhard Holc, the DJ and producer behind ASCII.DISKO, experienced his most intensive creative boost since the early 2000s; over 20 new ASCII.DISKO tracks were created in a very short time… Some with lyrics in German, English and Spanish. Intense, raw and hypnotic, blurring the edges between techno, noise, no wave, and ebm.
In this time, Ana Laura Alaez's video "PORTADORAS QUEER: EL DOBLE Y LA REPETICIÓN" with the track "STILLSTAND" has been nominated for BEST INTERNATIONAL MUSIC VIDEO at the MuVi International Award of the 67th International Short Film Festival Oberhausen. And so the new 12" VERDOPPELN / WIEDERHOLEN E.P. featuring "STILLSTAND" and three other non-album tracks will be released on the label YOUNG & COLD RECORDS - a global player in the dark-wave and post-punk field and now focusing even more on the electronic sector with its latest addition to the family.
Advance worldwide pre-sales for the 12" of the VERDOPPELN / WIEDERHOLEN E.P. begin on May 7th, 2021 (Bandcamp Friday) on Young and Cold, with a release date of September 8th, 2021. The EP will also be digitally released on the London cult label ICON SERIES (Punx Soundcheck/Marc Almond/Replicant).
The new ASCII.DISKO album "TODOS LOS CONCIERTOS, TODAS LAS NOCHES, TODO VACIO" will hit the Pre-sales in June/July across 3 separate 12 inches and a limited Edition Vinyl Box Set. It will also be released as a limited edition CD and Tape, with the digital release on ICON SERIES RECORDS.
asciidisko.bandcamp.com/album/verdoppeln-wiederholen-e-p?from=fanpub_fnb_merch