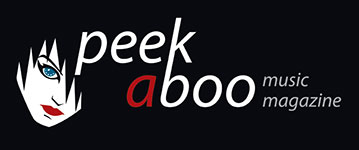 like this news item
---
Czech Gothic Rock Band CATHEDRAL IN FLAMES Bring Darkness & Hope With New Album
02nd of September 2021, 17:20
---
Czech gothic rock heroes CATHEDRAL IN FLAMES are releasing the long-awaited album Hang Me High & Bury Me Deep. Says Gatsby: "It's about the darkness of our souls that is around us, perversions hidden in people but also about hope and romance. This is exactly what Gothic should look like."
"The whole recording process was extremely demanding on our mental health this time. While laying down vocals, I even experienced something like a change of consciousness. It was disturbing, but at the same time liberating. They (the songs) are beautiful, monumental and dark. Yet at the same time uplifting, " adds Phil Lee Fall.
Hang Me High, Bury Me Deep is available worldwide on CDs and all digital platforms. A special vinyl version in a 3D gatefold package will be released a month later. You can find them here: https://ffm.to/pkdo71.
Nine songs influenced by the likes of Sisters Of Mercy and Fields Of The Nephilim both in terms of sound and musical ideas.