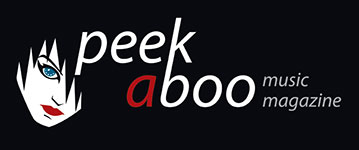 like this news item
---
Dark Ambient Act IN THE ABSENCE OF WORDS Reveals Their Compilation, A Collection I
30th of April 2021, 17:15
---
Dark ambient act IN THE ABSENCE OF WORDS has announced the release of the first of two compilations, A Collection I.
A Collection I is a compilation of six long-form dark ambient works by IN THE ABSENCE OF WORDS, which have been carefully selected to complement each other and to create a single immersive listening experience. Each track was originally released individually on Bandcamp between 2017 and 2019 and each has been remastered and assembled specifically for this compilation.
A Collection I was released on April 23, 2021 on Spotify and Bandcamp. A Collection II will be released towards the end of 2021, comprising the more melodic, song-oriented works from the catalog.
"There are certain experiences, moments, and feelings which I cannot describe. Whether it's stark and dramatic landscapes, the serenity and solitude of the forest, connection with another human being, or the grief of losing one, sometimes it's hard to find the words to express the feeling."
"Inspiration always comes from a feeling or an emotion, which is then transmuted and expressed through music as a way to process and ultimately transcend it and gain a deeper knowledge of self. Unbeknownst to me at the time, the original 12 chapters, which were recorded over one year, represented an inner journey. The first chapter was recorded during the most challenging period of my life, while by the time I recorded the final chapter, I arrived at a place of peace and solitude. Though personal, the themes and their associated emotions are also universal."