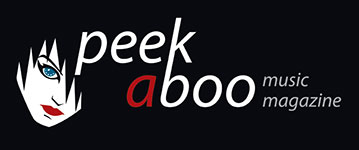 like this news item
---
---
New York, both the backdrop and inspiration to some of Lou Reed's finest work, from the Velvet Underground's debut and right through his solo work,with the exception of the hard listening,and at times upsetting 'Berlin' album.
In 1989 however, Reed stunned both critics and fans with the release of the loose conceptual album simply titled 'New York'.

This was Reeds finest album as a solo artist and nobody seen it coming,having released albums of moderate appeal but poor reviews in the 1980s.
After his clean up and stint in rehab Reed was written off as a has been, hanging onto the shirttails of cult success with the Velvet Underground, which at this point was at its highest.

As the decade closed however Reed found himself on the cusp of both artistic integrity with mainstream success. The fourteen track album,a journey through the grime and good of New York City, cited as an almost spoken novel weighted in at a little under an hour ,with minimal production to add to the raw sound ,this was Lou Reed at his very best.
A band made up of two guitars,bass and drums,the vehicle he thrived on to snarl his vocals over both sides of the record,indeed ex-Velvet Mo Tucker contributed drums on parts of the album.
The sudden change and obvious maturity that fired Reed can be contributed to by two factors,or two losses rather,the death of Andy Warhol in February 1987 during a routine gallbladder surgery.
Warhols was of course the one time artistic guru of Reeds who not only encouraged his dark , twisted songwriting but influenced it and his ex-Velvets bandmate and muse Nico who suffered a heart attack and died in July 1988 in Ibiza.
These two losses in a short space of time made Lou Reed question his own mortality, instead of grieving he in turn threw himself into his songwriting, evident in the song cycle that this is clearly a man who had seen it and done it all and was now launching himself at the top of his game with an almost rebirth.
The album stutters to a start with one of Reed's greatest songs,'Romeo Had Juliette', here he clearly sets the scene and prologues all that is to come;
"Caught between the twisted stars the plotted lines the faulty map
that brought Columbus to New York".

This vivid imagery used very easily paints pictures in the listeners mind in almost fictional noir movie.
The second single release ,'Dirty Boulevard' reached the top of the modern rock U.S Billboard charts, a song starkly pointing the divide between the rich and poor of New York,but again widely praised and receiving airplay both through FM and MTV, this was not selling out however, grunge was right around the corner and Reed was already lighting the fires hailing the clever lyrics and guitar driven raw music which was to come.His friend and one time collaborator David Bowie,was already working in the same direction with the cyberpunk of Tin Machine.
The song subjects are both stark and nostalgic and at times the imagery can become overpowering, he keeps it together however through the pumping sound being delivered,'The last great American whale', Reed hits out at both the NRA and the treatment of native Americans,fearlessly without hiding either fact;
"The mayor's kid was a rowdy pig
spit on Indians and lots worse,
The old chief buried a hatchet in his head
life compared to death for him seemed worse".

Halfway through the album you soon discover that Reeds newfound leather skinned,sobriety suits him,a fact pointed to on the third single release 'A Busload Of Faith', it's not a song of regret but more so of acceptance and the importance of his own life;
"You can't depend on your drinking,
You can't depend on your dope".

At last Reed was living up to the cult image created through his groundbreaking and highly influential releases with the Velvet Underground, this new found energy would continue right up until his death in 2013, leaving behind a more worthwhile legacy for a man who through his work in the 60's inspired more bands than the Beatles.
[Kevin Burke]