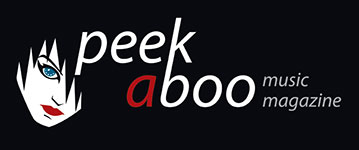 like this news item
---
On this day, 20 years ago, FAD GADGET performed his first legendary come-back show!
15th of April 2021, 16:18
---
On this day 20 ago, Frank Tovey returned on stage under his most famous moniker FAD GADGET. This for the first time again since he dropped this project and its name in 1985 and began using his real name Frank Tovey.
Frank Tovey played his first Fad Gadget comeback show at the Elecktrofest 2001 on Sunday, April 15th at the Mean Fiddler venue in London with Austrians Temple X as the backing musicians.

The presence of Depeche Mode's Andy Fletcher and Mute boss Daniel Miller in the crowd was confirmation of the significance of Fad Gadget's return to public life.
Later Frank Tovey's Fad Gadget returned to headline dates after opening for Depeche Mode in 2001.
Rumors of a new album were circulating but his artistic renaissance was cruelly curtailed by his death from heart failure one year later, on April 3rd, 2002.
Some unique pictures of this show can be viewed here!
A concert review (DUTCH ONLY FOR NOW) can be read here!
Elecktrofest 2001 Sunday, April 15th - Mean Fiddler, London, England
Set-List Fad Gadget
State Of The Nation
Ricky's Hand
Collapsing New People
Luxery
Fireside Favorite
Love Parasite
Lady Shave
Coitus Interruptus
Insecticide
Back To nature

Festival Line-up:
Fad Gadget
Icon of Coil
In Strict Confidence
Mechanical Cabaret
Void Contrukt
Adfinem