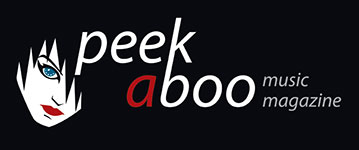 like this news item
---
On this day, 41 years ago, Fad Gadget released his second single 'Ricky's Hand'!
14th of March 2021, 07:00
---
On this day, 41 years ago, Fad Gadget released the non-album 7" single 'Ricky's Hand' (14 March 1980). It was recorded at the Blackwing Studios, London, on 19 January 1980 and became the second Fad Gadget single, following the debut Back to Nature 7" the previous year.
The track was originally not included on any studio album and predating a debut LP 'Fireside Favorites' by several months, but does appear on several later released compilations. Mute Records founder Daniel Miller collaborated on the writing, playing and production.
The song was a sardonic cautionary tale on the perils of drink driving: "From the pocket it pulled five pound / Ricky bought another round… Ricky contravened the highway code / The hand lies severed at the side of the road".
The music was in a predominantly industrial style with an insistent electronic beat. An electric drill was also listed among the instruments; it can be heard on the recording punctuating each mention of the song's title.
The B-side, 'Handshake', was an instrumental that essentially mixed up the sounds used on the A-side.
Ricky's Hand 7"
A Ricky's Hand 4:06
B Handshake 4:47
Below you can watch some unique footage of Fad Gadget performing Ricky's Hand at the renowned Hacienda FACT51 club, Manchester, England, 1984 and a live version performed on his 2001 come-back tour.
Sadly an unique video document on which Fad Gadget can be seen singing Ricky's Hand, with his two live musicians at the time, Phil Wauquaire and Jean-Marc Lederman (The Weathermen), on the Belgian RTBF show Cargo De Nuit in 1980 has recently been removed from YouTube.
Instead we discovered another nice document of Ministry covering Ricky's Hand back in 1984!
Enjoy!