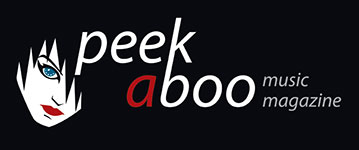 like this news item
---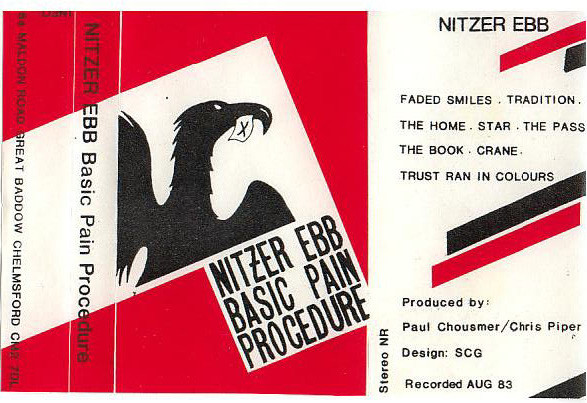 This month, 38 years ago, Nitzer Ebb recorded their first demo Basic Pain Procedure!
01st of August 2021, 01:50
---
This month, 38 years ago, British EBM/Industrial act Nitzer Ebb recorded their first eight songs which were featured on the A-side of their first ever release/demo tape Basic Pain Procedure (August 1983). On the B-side they put a live recording of a concert in Chelmsford from 9th December the same year. Initially it was meant to attract the attention from record labels but the tape was also sold at their live concerts. Two years later they would meet producer, Phil Harding, who produced their 1985 debut single 'Isn't It Funny How Your Body Works?' and helped them set up their own label, Power Of Voice Communications.
Besides 'Crane', which was re-recorded and placed on the B-side of their first 12", and the song 'Home', which was re-worked into K.I.A. for the 1988 Belief album, it seemed all other tracks where archived, never to be heard again...
Luckily, for NEB fans around the globe, Basic Pain Procedure was officially re-released in it's entirety, to celebrate it's 30th anniversary, on CD, USB and tape in June 2013. The vinyl re-issue version however, only features the eight original studio recordings and thus not the live 1983 performance.
Basic Pain Procedure - Tracklist
A1 Faded Smiles
A2 Tradition
A3 The Home
A4 Star
A5 The Passage
A6 The Book
A7 Crane
A8 Trust Ran In Colours
B1 Tradition
B2 The Home
B3 Star
B4 The Book
B5 Crane
B6 Violent Playground
B7 A Whiter Shade Of Pale
B8 Smear Body
Check out the unique live footage of the song Crane performed in the early 80s...