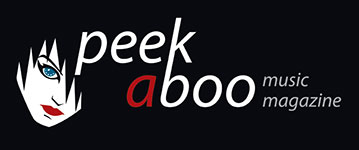 like this news item
---
Through The Looking Glass | The Siouxsie & The Banshees Masterpiece Released 34 Years Ago Today!
02nd of March 2021, 07:00
---
By 1987, Siouxsie And The Banshees became more than a band, they were an almost institution. Their previous seven-albums had created a momentum of spectacular success, within a short few years Siouxsie And The Banshees were already cited as legendary.

The album the band released in 1987 must have came as a shock at first, Through The Looking Glass is an album of cover versions.
From the creative well that had thrown forth a back catalogue as strong as they had, this release on the surface may have seemed strange. Though they had successfully covered The Beatles Dear Prudence and even Helter Skelter in the past so they were no strangers to cover versions. In the end the album has become regarded as one of their finest works, a testimonial to the strength within the band.
Through The Looking Glass acts as a homage to their influences, songs carefully chosen to reflect the band members own childhood and teenage years, these had to ring true for Siouxsie Sioux to sing them and to believe in them. The album however transcends the normal tribute album,
Ralf Hütter of Kraftwerk hailed the version of 'Hall of Mirrors' stating-"In general, we consider cover versions as an appreciation of our work. The version of 'Hall of Mirrors' by Siouxsie and the Banshees is extraordinary'. Iggy Pop also highly praised The Banshees cover of 'The Passenger'. The mix of tracks from The Band's "This Wheels On Fire"(The first single released), the Billie Holiday Civil Rights statement-"Strange Fruit. The Doors -"You're Lost Little Girl" and even the early Sparks classic "This Town Ain't Big Enough For The Both Of Us".
Through The Looking Glass separates the two classics Tinderbox and Peepshow, it displays an extra dimension to the what the band can achieve. The tracks covered were honed, stylishly built and molded into The Banshees instantly identifiable style.

Through The Looking Glass (Original Track List)

This Town Ain't Big Enough For The Both Of Us
Hall Of Mirrors
Trust In Me
This Wheel's On Fire
Strange Fruit
You're Lost Little Girl
The Passenger
Gun
Sea Breezes
Little Johnny Jewel