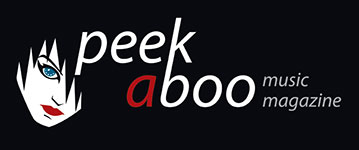 like this news item
---
Today, 37 years ago, Depeche Mode performed People Are People on German TV.
14th of March 2021, 07:00
---
On 14 March 1984 the English synth pop band Depeche Mode presented their brand new single 'People Are People' which was only released two days before (12 March 1984) on the German Top-pop TV show Flashlights.
Six weeks later the single reached the first place in the German single charts and stayed on this number one position for 3 weeks. In West Germany, it was used as the theme to West German TV's coverage of the 1984 Olympics, alluding to East Germany's participation in the Soviet-led boycott of the games.
The single was taken from the album 'Some Great Reward' which made it to the 3rd position in the German pop album charts. The album also became gold record with over 150,000 copies sold.
It also became their first hit-single in the US where the single would eventually peak at no. 13. In the UK, the single reached number 4, which was at the time the band's highest singles chart position in their homeland.
In 2011 the song was included on the Rock and Roll Hall of Fame's list of the "500 Songs that Shaped Rock and Roll"
People are People (Lyrics)
People are people so why should it be
You and I should get along so awfully
So we're different colours
And we're different creeds
And different people have different needs
It's obvious you hate me
Though I've done nothing wrong
I never even met you
So what could I have done
I can't understand
What makes a man
Hate another man
Help me understand
People are people so why should it be
You and I should get along so awfully
Help me understand
Now you're punching and you're kicking
And you're shouting at me
I'm relying on your common decency
So far it hasn't surfaced
But I'm sure it exists
It just takes a while to travel
From your head to your fist
I can't understand
What makes a man
Hate another man
Help me understand
Songwriter: Martin Gore
© Sony/ATV Music Publishing LLC