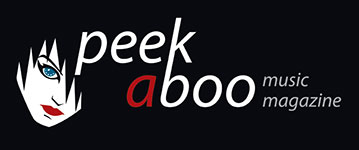 like this news item
---
Today, exactly 27 years ago, American industrial band Nine Inch Nails released The Downward Spiral!
08th of March 2021, 07:00
---
Today its exactly 27 years since American industrial band Nine Inch Nails released their second studio album The Downward Spiral (8th March 1994). In contrast to their first album Pretty Hate Machine, which was rather synth-pop/electro like, this album featured more distorted guitars and other heavy elements from the industrial music style.
The album was recorded at Trent Reznor's 'Le Pig' studio which was actually located in the house of where actress Sharon Tate was murdered by members of Charles Manson's cult.
The album is a concept album describing the destruction of a man, from the beginning of his downward spiral to his suicide attempt.
Two official singles were taken from the album, March of the Pigs and Closer, later followed by the promotional singles Piggy and Hurt.
Hurt was covered by Johnny Cash in 2003 to commercial and critical acclaim. Reznor praised Cash's interpretation of the song for its sincerity and meaning, even stating the song didn't belong to himself anymore.
The Downward Spiral was a major commercial success, and established Nine Inch Nails as a reputable force in the alternative music scene since.
The Downward Spiral (Tracklist)
Mr. Self Destruct
Piggy
Heresy
March Of The Pigs
Closer
Ruiner
The Becoming
I Do Not Want This
Big Man With A Gun
A Warm Place
Eraser
Reptile
The Downward Spiral
Hurt