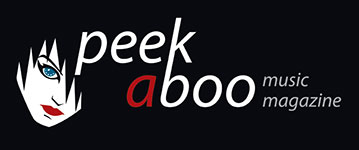 like this news item
---
---
On this day, 41 years ago Frank Tovey released the album Incontinent as second Fad Gadget album. Incontinent sounds less "industrial" as his debut album Fireside Favorites relying less on drum machines and sampled (industrial) sounds. Most songs are inspired by Frank Tovey's impression during his first US tour in 1980.
"Blind Eyes", with lines such as "Send a few pounds to a charity / Now we're feeling so much better" and a chorus intoning "Hear no, see no, speak no evil" is clearly about people trying to easy their consciousness and ignore global problems.
While "Swallow It" is about the feed of news and propaganda our society, our leaders and media are feeding us day after day.
"Saturday Night Special" is inspired by America's 'Second Amendment', one of the ten amendments to the Constitution comprising the Bill of Rights, states: "A well regulated Militia, being necessary to the security of a free State, the right of the people to keep and bear Arms, shall not be infringed... "
The title tracks "Incontinent" and "Manual Dexterity", both instrumental, respectively featured Mute Records founder Daniel Miller and Robert Gotobed of the band Wire.
"King of the Flies" was released as a flexi-single on 2 October 1981. "Saturday Night Special" backed with "Swallow It Live" was issued on 5 January 1982. A rerecorded version of "King of the Flies" backed with "Plain Clothes" was released on 6 April 1982. None of these singles made it into the mainstream charts.
The album was recorded and mixed during Summer '81 at Blackwing Studios, All Hallows Church, London and features Frank Tovey
The album's artwork featured a picture of Tovey made up as the puppet Punch and was taken by Anthon Corbijn.
Fad Gadget ‎– Incontinent (STUMM6)
Blind Eyes 4:56
Swallow It 5:35
Saturday Night Special 6:29
Incontinent 3:24
Manual Dexterity 3:31
Innocent Bystander 6:28
King Of The Flies 4:22
Diminished Responsibility 5:55
Plain Clothes 4:40