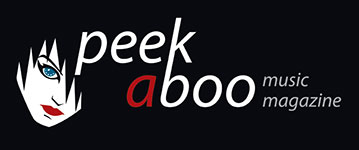 like this news item
---
---
42 years ago, producer/fan/friend Ric Ocasek (The Cars) brought SUICIDE: ALAN VEGA · MARTIN REV to ZE Records to record "The Second Album" (May 1980).
Suicide was always about life:
Nightlife decadence with "Diamonds, Fur Coat, Champagne"… "Mr. Ray" who was the arresting officer - Detective Inspector Ray - when Alan & Marty got caught up in a raid on The Clash & Suicide's hotel in Blackburn on that infamous Clash On Parole Tour (1978)… street drama in "Harlem" and a sweet sexy lady "Shadazz" that came from outta the skies.
During the recording January 1980 at Power Station Studios, NYC, Alan Vega and Martin Rev received a surprise visit by Bruce Springsteen. A quarter of a century later The Boss would cover "Dream Baby Dream", the single Suicide recorded with Ric Ocasek a year prior to the album's release.
Listen for yourself why SUICIDE: ALAN VEGA · MARTIN REV is no "Fast Money Music" and just as essential as its predecessor. "Dance"-Dance-Dance. All night long.
Martin Rev and Alan Vega of Suicide working with Ric Ocasek of The Cars on their second record at the Power Station in New York City on January 12th, 1980. (Photo by Ebet Roberts)
The 1999 re-issue on Blast First/Mute contains The Second Album plus 3 bonus tracks: "Super Subway Comedian" and the "Dream Baby Dream"/"Radiation" single. Also included is a bonus disc with The First Rehearsal Tapes, recorded by Suicide at Museum - Project for Living Artists, NYC 1975.
Martin Rev and Alan Vega - Suicide (Original tracklist)
Side A
01. Diamonds, Fur Coat, Chanpagne
02. Mr Ray (to howard t.)
03. Sweetheart
04. Fast Money Music
05. Touch Me
Side B
01. Harlem
02. Be Bop Kid
03. Las Vegas Man
04. Shadazz
05. Dance
Suicide - Mr. Ray (Fan video)
Suicide - Shadazz (Fan video)