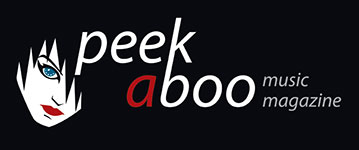 like this news item
---
---
This December, 43 ago, Throbing Gristle released the album 20 Jazz Funk Greats. It was released in December 1979 by the band's own label Industrial Records. It is regarded as the band's best work, with music magazines naming it the best album of the 1970s, and the best industrial album of all time.
Actually it is the band's first real full studio album, as prior albums contained both live and studio recordings. The album was recorded on a 16-track tape recorder borrowed from Paul McCartney after Peter Christopherson had worked on some artwork for McCartney.
The album was produced meanly using effects units and instruments from Roland and Boss.
The album's cover photograph was taken at Beachy Head, a chalk headland on the South coast of England known as one of the world's most notorious suicide spots.
In a 2012 interview, Cosey explained the album cover and tongue-in-cheek title:
"We did the cover so it was a pastiche of something you would find in a Woolworth's bargain bin. We took the photograph at the most famous suicide spot in England, called Beachy Head. So, the picture is not what it seems, it is not so nicey nicey at all, and neither is the music once you take it home and buy it. We had this idea in mind that someone quite innocently would come along to a record store and see [the record] and think they would be getting 20 really good jazz/funk greats, and then they would put it on at home and they would just get decimated."
The 1981 issue of the album released on Fetish Records featured an alternate version of the cover art in which an apparently dead and naked male body is seen lying in front of the band. In 2013, Radiohead graphic designer Stanley Donwood selected the artwork as his favorite album cover.
20 Jazz Funk Greats
A1.

"20 Jazz Funk Greats"

2:51

A2.

"Beachy Head"

3:42

A3.

"Still Walking"

4:56

A4.

"Tanith"

2:20

A5.

"Convincing People"

4:54

A6.

"Exotica"

2:53

B1.

"Hot on the Heels of Love"

4:24

B2.

"Persuasion"

6:36

B3.

"Walkabout"

3:04

B4.

"What a Day"

4:38

B5.

"Six Six Sixties"
All tracks were written by Throbbing Gristle:
Genesis P-Orridge – vocals, bass guitar, violin, vibraphone, synthesizer
Cosey Fanni Tutti – guitar, synthesizer, cornet, vocals
Chris Carter – synthesizer, album sequencing, drum programming, vocals
Peter Christopherson – tape, vibraphone, cornet, vocals