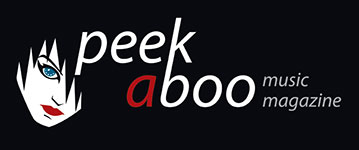 like this news item
---
---
44 years ago, on June 16, 1978, Suicide performed their legendary 23 minutes lasting show at the renowned Brussels music club Ancienne Belgique, as support for Elvis Costello. The live audience recording, originally taped by a friend of the band, Howard Thompson, is not so much a registration of the quality of their actual live performance but it gives an indication of the general public's reaction to this confrontational electronic duo during their early days.
Before Suicide even starts playing booing can be heard from the crowd, indicating that they only wanted to hear the main act, Elvis Costello. Between every song the booing seems to become more intense. After roughly 10 minutes the crowd can be heard chanting "ELVIS! ELVIS!". Then, after the band has been almost 20 minutes on stage, a loud applause can be heard; someone stole Alan Vega's microphone …
After receiving the microphone back he continues to sing "Frankie Teardrop" a cappella. After even more booing Vega shouts "SHUT THE FUCK UP! THIS IS ABOUT FRANKIE!". A few moments later the band leaves the stage.
That night Elvis Costello played a very short and angry set in which he made no secret of his outrage over Suicide's treatment by the crowd. This incited a riot. The show was cancelled and Vega's nose was broken.
The recording was first released only as a promo in 1978 until it was remastered and released as a bonus track on the band's 1998 reissue of their self-titled debut album.
21½ Minutes In Berlin / 23 Minutes In Brussels (1978 LP tracklist)
A 21½ Minutes In Berlin
A1
Ghost Rider
A2
Rocket USA
A3
Cheree
A4
Harlem
A5
96 Tears
B
23 Minutes In Brussels
B1
Ghost Rider
B2
Rocket USA
B3
Cheree
B4
Dance
B5
Frankie Teardrop