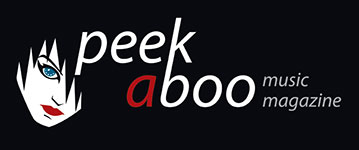 like this news item
---
---
On this day, 52 years ago, Kraftwerk released their self-titled debut studio album (1 December 1970). The album was produced by Konrad "Conny" Plank and is often refered to as 'Kraftwerk 1'.
On this album Ralf Hütter and Florian Schneider used two drummers, Andreas Hohmann and Klaus Dinger. Their drumming provides the album a rock-ish edge, making it sound quite distinctive from Hütter and Schneider's previous work. The album contains instrumentals only.
The cover design, credited to Ralf Hütter, is a curious nod to the influence of Andy Warhol and the then contemporary pop art movement, featuring a fluorescent-coloured traffic cone drawn in a Warhol-esque manner.
No material from this album has been performed in the band's live set since the Autobahn tour of 1975 and, to date, the album has not been officially reissued. The band is seemingly reluctant to consider the album a part of its canon and in later interviews, Schneider referred to the first three Kraftwerk albums as "archaeology".
In 1971 the album peaked in the German album charts at position 30.
KRAFTWERK
B2. Vom Himmel hoch. 19:12
All tracks are written by Ralf Hütter and Florian Schneider-Esleben.

Kraftwerk (1970)
Ralf Hütter – organ, guitar, tubon, cover design
Florian Schneider-Esleben – flute, violin, percussion
Andreas Hohmann – drums on "Ruckzuck" and "Stratovarius"
Klaus Dinger – drums on "Vom Himmel hoch"