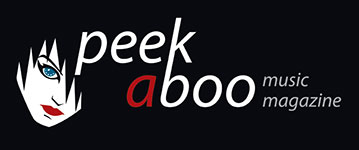 like this news item
---
---
Canadian singer-songwriter AYRIA is bringing her expertly blended beats to fans everywhere this Summer with her upcoming album and Artoffact Records debut, This is my Battle Cry. After dropping the first single, "No One Asked You" in May, Irreplaceable, the second serving from the record, is out today.

"Irreplaceable" is one of the more sombre and introspective tracks on the record and a fascinating choice for the second single. Explains Jennifer Parkin (Ayria), " I wrote this song as a message to myself and also to a few others I know out there who are struggling. The message is that no matter how much you are hurting, even if no one knows how to fix it, there is always someone out there that wants to try. And no matter what, don't give up, because no matter how you feel right now, you're important to this world. The song musically shifts into an epic ballad in the chorus as I really wanted it to feel uplifting and powerful, despite the lyrics and tone being dark."

Showcasing a slick, more mature sound, This is my Battle Cry features 10 new tracks including the addictively catchy songs "Stranger Danger" and "No One Asked You". Although the album is a nod to AYRIA's previous ear-candy laced works, it's also a reflection on the past few years of experiences, giving the album a darker tone. Inspired by her personal struggles and rage, the album title track "Battle Cry", and "Why Aren't You Dead Yet?" spotlight Parkin's, "tongue in cheek sassy attitude," showcasing that not everything made with sugar and spice is always as nice as it seems. Infectious, anthemic and harrowingly therapeutic, This is my Battle Cry is one for the ages.