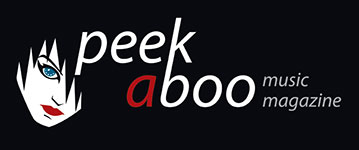 like this news item
---
---
The unavoidable, staggering and pioneering Bill Leeb of Front Line Assembly fame is back and in full force with industrial project NOISE UNIT. Today, Noise Unit announces the release of stunning full-length offering Cheeba City Blues out 21st October 2022 via powerhouse label Artoffact Records and share first single "Alone Again". The full length is in honour of the late electronic genius Jeremy Inkel (also of FLA fame) whose music is featured throughout.
"Alone Again" is a powerful track featuring candescent vocals from Leeb, sprawling ambience and punchy beats. An ode to growing old and losing our fight against time, the single is one of acceptance and staring into the dark, icy fate of death itself.
The album title, Cheeba City Blues, references William Gibson's novel "Neuromancer" set in Chibi City, Japan. It is considered one of the first in the cyberpunk genre, prompting Noise Unit to explore the various stylistic differences in cyberpunk, industrial and electronic/EBM in-depth. This mechanical miasma is nuanced and multifaceted yet recalls the essence and fluidity of Front Line Assembly. A true masterpiece, the record captures the enthralling soundscapes championed by Leeb and Inkel like no other. With arguably two of the most profound pioneers of the genre, Noise Unit is a force to be reckoned with.
CHEEBA CITY BLUES TRACKLIST:
1. Molecule
2. Alone Again
3. Cheeba City Blues
4. Creepo
5. Dub it Up
6. Orson Welles Was Right
7. Reality is Less Than TV
8. Still Alive
9. Spaceman
10. Heal all Wounds
11. Nervous
12. Slow motion06:09
13. Ether
14. Trentunit

Cheeba City Blues is the follow up to Noise Unit's 2021 record Deviator, also released via Artoffact Records. Deviator was the first full length from Noise Unit in over 15 years and included work by Leeb and Rhys Fulber. An exhilarating piece, the album saw praise from various outlets calling it, "a sweet taste of archetypal electro/EBM as only the pioneers could offer" (ReGen Magazine) and, "in rivethead heaven while Deviator spins", (V13 Media).