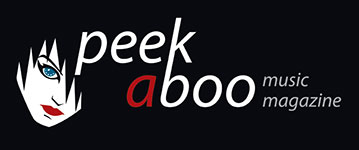 like this news item
---
---
As debut albums go, Soft Cell hits the ground running, on 27 November 1981 the duo of Marc Almond and Dave Ball had released the ground-breaking, synth-wave 'Non-Stop Erotic Cabaret', an album which gained a cult-following in its own right, at the same time defying the boundaries of taste in early nineteen-eighties.

This was an album strewn with the stench and sin of the nighttime jungle (Entertain Me), porn theaters (Seedy Films) and prostitution (Sex Dwarf), the single that should have been;
"Luring disco dollies
To a life of vice".

What we have is an examination of the reality under the microscope of Almonds soulful delivery and Ball with his electronic wizardry.
In the midst of these themes was the classic track "Tainted Love" the song that gained them a number-one and introduced the world to them. This obscure Gloria Jones track was perfect to sculpt a creature with hit making material, however there is more to
'Non-Stop Erotic Cabaret' than one song and the downside of that massive hit was the over-shadowing of what Soft Cell had on offer.

The track "Bedsitter" was released in conjunction with the album, breaking the top-five single charts, this was a self-penned track, making all the more worthwhile and laced with the flamboyant-sleaze that was part of the band's makeup.

The final track and final release "Say Hello, Wave Goodbye" again broke the top-five, proving the talent of the duo not just for the electro-experimentation but as songwriters in their own right.

Bedsitter (Lyrics)
Sunday morning going slow
I'm talking to the radio
Clothes and records on teh floor
Memories of the night before
Out in clubland having fun
Now I'm hiding from the sun
Waiting for a visitor
But noone knows I'm here for sure.
Dancing
Laughing
Drinking
Loving
And now I'm alll alone in Bedsit land,
My only home
I think it's time to cook a meal
To fill the emptiness I feel
Spend my money going out
I've nothing left, I'm left without
Clean my teeth and comb my hair
Look for something new to wear
And start the nightlife over again
And kid myself I'm having fun.

Non-Stop Erotic Cabaret (Original 1981 Track List)
1."Frustration'
2."Tainted Love'
3."Seedy Films'
4."Youth'
5."Sex Dwarf'
6."Entertain Me'
7."Chips on My Shoulder'
8."Bedsitter'
9."Secret Life"
10."Say Hello, Wave Goodbye"
[Kevin Burke, November 2018]