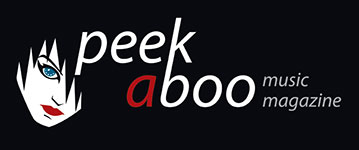 like this news item
---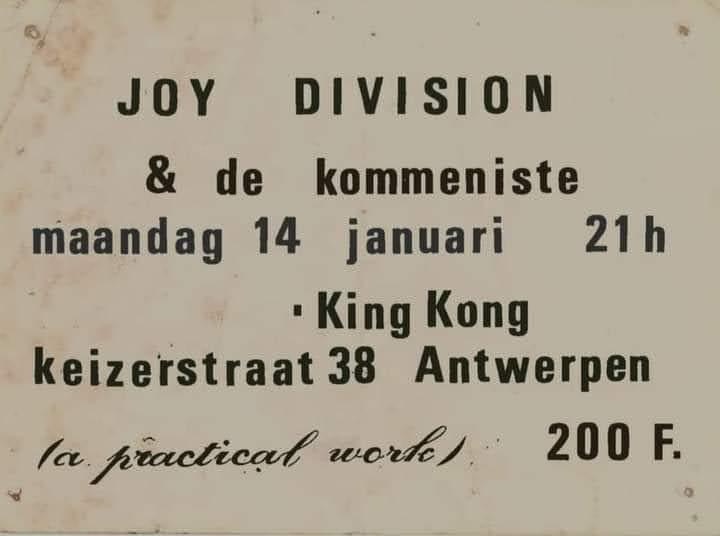 On this night, 43 years ago, Joy Division played at King Kong, Antwerp (B)!
14th of January 2022, 00:00
---
In their short existence of barely four years, Joy Division played only 12 shows in total outside the UK.
One of those shows was in an Antwerp movie theatre called King Kong on January 14th, 1979. Some sources talk of only 80 tickets sold while other witnesses say there where 'only' about 200 people. And in fact most of them didn't even come to see Joy Division, they came to see and support the at that time popular and local post-punk band 'De Kommeniste'.
The low turnout is said to have been due to the fact that the organizer was arrested by the police while hanging out posters promoting this show. They forced him to remove all posters already hung, while the rest of his posters, and even his car, were confiscated with a prohibition to hang out any more posters.
The complete story can be read here!
Joy Division - European tour dates (*Outside the UK)
16 Oct Plan , Brussels
18 Dec Les Bains Douches, Paris
11 Jan Paradiso, Amsterdam
12 Jan Paard Van Troje, The Hague
13 Jan Doornroosje, Nijmegen,
14 Jan King Kong, Antwerpen,
15 Jan The Basement, Cologne
16 Jan Lantaren, Rotterdam
17 Jan Plan K, Brussels
18 Jan Effenaar, Eindhoven
19 Jan Club Vera, Groningen
21 Jan Kant Kino, Berlin