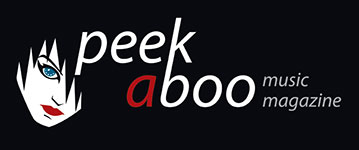 like this news item
---
The Dreams Will Always Linger | Remembering Dolores O'Riordan - 4 Year Anniversary
15th of January 2022, 00:00
---
In the last number of years music fans have suffered loss after loss, idols who it seemed would outlive time itself passed into the ether. The rapture of legends was unforgiving to our heroes, the immortal figures such Prince, David Bowie, Chris Cornell, George Michael along with a greater parade of souls left us with their legacy in music.

Today, 4 years ago, another shining talent had succumbed and slipped away unexpectedly.
The soaring passion of Dolores O'Riordan is measured with the uneasy and ripped emotions which heralded her passing. An obvious and true talent such as hers can sometimes bring fourth turmoil as if you knew them personally. When you question why, you may feel this way, the answer is simply through a relatable appreciation of the personal words Dolores sang. Those lines of song let you Inch into her world, creating a connection, for a time it felt that as Dolores would sing the world stopped to listen.

The Cranberries as a band had become a soundtrack to the nineties, singing along to their songs became easy very quickly, even if you were not their biggest fan or even knew who they were. Looking at the impact of their career early on, a picture builds of both the bands importance and the inspired vision of O'Riordan.
The Cranberries debut album in 1993; 'Everybody Else Is Doing It, So Why Can't We', is a phenomenal work of cleverly constructed songs with harmonious-crescendos and of course O'Riordans athletic vocal, rich and perfectly delivered with an effortless dramatic tension. The two single releases 'Linger' and 'Dreams' are still radio staples twenty-six-years after their release.

A realization quickly followed of the importance of Dolores and The Cranberries especially here in Ireland, a band which had released lush, lovelorn songs in the past were about to turn the critics inside out with their follow up album, the expectation of more of the same was blissfully torn apart with the 1994 release 'No Need To Argue'.
This album had a darker theme, an almost 'night' to the previous albums 'day', preceded by the radio unfriendly but steady grunge explosion that is 'Zombie'.
Heavily distorted guitars with which O'Riordan could sing over, at times turning into the sound of pure, emotional pain.

To those expecting another tune such as 'linger' were more surprised than disappointed, which shows the character strength within O'Riordan and the band to follow their heart as a musical compass and not what is wished of them by fans, record companies and the FM-radio of the day.
This highlights perfectly the importance of the band, to survive such a change in direction, in saying that the album 'No Need To Argue' went on to sell in excess of seventeen-million copies, going number one in five countries. The case in point was increasing the volume increased the sales and popularity, what may have been viewed at the time as being commercial suicide led to wider acceptance.
Risks such as this are rarely taken in music, and voices such as that of Dolores O'Riordan are few and far between,and sadly missed. Dolores Mary Eileen O'Riordan, Ballybricken, Ireland , 6 September 1971 – Londen, 15 January 2018

"Suddenly something has happened to me
As I was having my cup of tea
Suddenly I was feeling depressed
I was utterly and totally stressed
Do you know you made me cry? Whoa oh oh
Do you know you made me die?
And the thing that gets to me
Is you'll never really see
And the thing that freaks me out
Is I'll always be in doubt"

Animal Instinct - The Cranberries
[Kevin Burke]