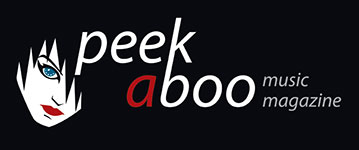 like this news item
---
---
With the implosion of the Sex Pistols came the death of Johnny Rotten, from his corpse rose the figure of John Lydon along with a new band, Public Image Limited.

With the aid of bassist Jah Wobble, guitarist Keith Levene (The Clash) and drummer Jim Walker (The Furies) a band was constructed who were capable of stretching further than within the limitations that punk presented.

After a debut release within a year of the Sex Pistols dissolution; "First Issue", this was received with mixed reviews and it took a further album to open both critics and fans eyes which arrived on the 23rd-of November-1979 in the form of "Metal Box".
It was here that Lydon's vision of the Dub-Sound against electronic-experimentation in a punk framework came to fruition.
Here, Jah Wobble was key to the albums sound, the triple 12-inch set was a released as such due to that very bass sound and to provide the space on the vinyl to incorporate both the landscape and depth of drum and bass a more lavish release was conceived.

The songs themselves are unlike anything released at the time, the ten-minute opener; "Albatross", an atmospheric showcase of where the band were heading with the strength of their musicianship;
"Slow motion, slow motion
Getting rid of the albatross
Sowing the seeds of discontent
I know you very well, you are unbearable".

The ghost of the Sex Pistols crawls back to life on "Memories", a break in the albums flow, showing that the album still retains roots in the genre while creating its own path.

A shot of organic-dub fires with "Poptones", a twisting, turning-beast, easily Pil's finest recorded moment, whereas the pain in Lydon's voice during "Death Disco(Swan Lake)" is very real, there is both a menacing but vulnerable quality to his vocal delivery.
The recent death of his mother along with his friend earlier that year; Sid Viscous, comes out in a sublime, poignant dance of despair;
"Seeing in your eyes
Words can never say the way
Told me in your eyes
Final in a fade".

The industrial aspect is very alive in "Careering", a dark minimalism, which potentially builds with intensity only to fall down again as if a false promise is realized, whereas "No Birds" is a sonic, soaring guitar based number where Lydon punctuates his dreary lyrics all the whole Wobble guides all from the veering off course against Walkers drumming.

With the instrumental "Graveyard" a new wave prototype with cutting-guitar riffs against a steady beat as it rolls to a sudden halt and flows into "The Suit", a creepy lyrical affair, a spite-bitten song, depressing and rambling words from Lydon and almost inaudible boogie piano riff. Still, though it does sound interesting and it brings us to an almost Captain Beefheart standard of arrangement.

The funky instrumental "Socialist" shows Jah Wobble in full-flight while surrounded by electronic-textures which tease but never fully form, as we break into "Chant" punk raises its head again, with a confusing-meshed vocal which loses the listener at times, "Metal Box" is at times hard work but ultimately worthwhile. In a huge contrast the beautiful and elegant new-age style of "Radio 4" closes out the album, from as if out of nowhere this piece of music arrived.

"Metal Box" stands as both highly influential and an anomaly in music which defies a categorization and so remains ambitious, stylish and would never be repeated by PiL, very little sounded or was ambitious at the time, while very little has had the same impact since.

Released On 23rd-November 1979, Six-Sides Played At 45rpm.
Metal Box - Original 1979 track List;
Albatross
Memories
Swan Lake
Poptones
Careering
No Birds
Graveyard
The Suit
Bad Baby
Socialist/Chant/Radio 4
[KB]