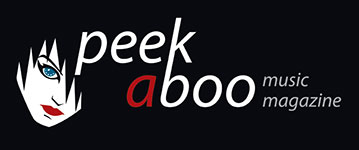 like this news item
---
This month, 35 years ago, Front Line Assembly released The Initial Command.
03rd of December 2022, 00:00
---
This month it's 35 years since Canadian industrial band Front Line Assembly released their first official album The Initial Command (December 1987) on the since discontinued Belgian cult label KK Records. In fact it was also the first KK record release bearing the catalogue number KK001.
Before this album the band released only two demo tapes called Nerve War and Total Terror. The music on this release was mainly composed by Bill Leeb, but also with help from his future partners in crime Rhys Fulber and Michael Balch on some tracks.
On The Initial Command we can hear a very dark and deep EBM sounding Front Line Assembly which may remind you of the sound of Cabaret Voltaire during their Crackdown era but even more deep and dark. The tracks Black March and No Control are certainly a sort of forecast of the harder tracks they were about to release in the following decades.
Since the 1987 release of The Initial Command, the album has been re-issued twice. The first re-release, in 1992 by Third Mind Records, contained no changes. The second re-release, in 1997 by Cleopatra Records, contained two new tracks and new cover art.
The Initial Command (1987)
1.
"The State"
Bill Leeb, Rhys Fulber
6:16
2.
"Insanity Lurks Nearby"
6:10
3.
"Casualties"
Bill Leeb, Rhys Fulber
4:46
4.
"Ausgang Zum Himmel"
Bill Leeb, Rhys Fulber
7:14
5.
"Nine Times"
6:27
6.
"Black March"
5:59
7.
"No Control"
6:37
8.
"Slaughterhouse"
5:11
1.
"Complexity"
7:48
2.
"Core"
6:12
3.
"The State"
Bill Leeb, Rhys Fulber
6:17
4.
"Insanity Lurks Nearby"
6:03
5.
"Casualties"
Bill Leeb, Rhys Fulber
4:46
6.
"Ausgang Zum Himmel"
Bill Leeb, Rhys Fulber
7:16
7.
"Nine Times"
6:30
8.
"Black March"
6:02
9.
"No Control"
6:40
10.
"Slaughterhouse"
5:12