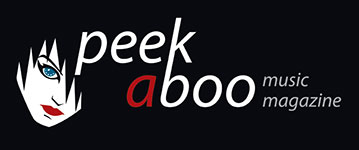 like this news item
---
Today, 44 years ago, Public Image released its debut album First issue!
08th of December 2022, 08:00
---
Public Image: First Issue is the debut studio album of Public Image Ltd, formed and fronted by Jonny Rotten aka John Lydon after he left the Sex Pistols in January 1978. First Issue was released by record label Virgin on December 8th the same year and it is still considered as one of the pioneering records of post-punk.
It entered the UK Albums Chart, where it stayed for 11 weeks and reached #22 on 23 December 1978. The single "Public Image" entered the UK Top 75, where it stayed for 8 weeks and reached #9 on 21 October 1978
In 1979, a court in Malta had stopped selling the album because the lyrics of "Religion" offended public morals and decency.
After hearing the test pressings Warner Bros records also decided not to publish the album in the United States because the sound of the record was considered as too uncommercial for an American release. PiL were asked to re-record parts of the album and although the band recorded new versions of some tracks the album was never released in the US. Only in 1980 Warners released the song "Public Image" on the compilation album "Troublemakers", the only album track released in the US until the 2013 release of the entire album.
On 18 June 2013, the album was finally officially released in the US via Light in the Attic Records.
Upon its release, Public Image: First Issue received only 2 out of 5 stars review in Sounds and NME was similarly negative, quipping that "unfortunately the 'image', public or otherwise, is a good deal less limited than many of the more practical factors involved in this venture."
However, it is now considered as a groundbreaking post-punk classic. Pitchfork Media stated "First Issue's industrial-strength stompers anticipate the scabrous art-punk of the Jesus Lizard and Slint, while Levene's guitar curlicues on "Public Image" are the stuff Daydream Nations are made of." It is, along with Metal Box, included in the book 1001 Albums You Must Hear Before You Die.
Public Image: First Issue
1. Theme 9:05
2. Religion I 1:40
3. Religion II 5:40
4. Annalisa 6:00
5. Public Image 2:58
6. Low Life 3:35
7. Attack 2:55
8. Fodderstompf 7:40
Personel:
John Lydon – vocals, piano
Keith Levene – guitar
Jah Wobble – bass, vocals and fire extinguisher on "Fodderstompf"
Jim Walker – drums, vocals on "Fodderstompf"

DISCOGS