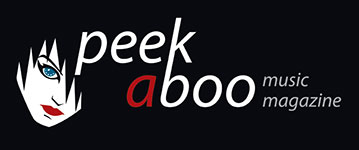 like this news item
---
---
On January 21st, 1993 American Industrial/Metal band Ministry released its third single Just One Fix, taken from the album Psalm 69: The Way to Succeed and the Way to Suck Eggs (1992)
The song features samples from the movies Sid and Nancy, "Never trust a junkie" and The Man with the Golden Arm with Frank Sinatra reciting the words "Just One Fix" and "Gimme the thorazine. You don't need the thorazine" from the movie The Trip staring Peter Fonda and Bruce Dern.
The accompanying video was directed by Peter Christopherson (Coil) and features video footage and audio samples of author William S. Burroughs saying "Bring it all down". Burroughs, who is known to be one of Al Jourgensen's inspirations, also provided the single's cover art.
It was released as 3-track jewel case CD-Single, Digipack and 12" vinyl by Sire/Warner Bros. Records
Just One Fix (12" tracklist)
A1. Just One Fix (12 Inch edit) 8'13"
B1. Just One Fix (Video edit) 4'24"
B2. Quick Fix 4'11"

Just One Fix (Lyrics)
Never trust a junkie
Blood keeps drifting your way
Certain of its destination
Driving through New Orleans at night
Gotta find a destination
Just one fix
Just one fix
Just one fix
Just one fix
Life keeps slipping away
Fighting in a war with damnation
Poised, keep cutting away
I'm looking in through to salvation
Just one fix
Just one fix
Just one fix
Just one fix
Just one fix
Just one fix
Just one fix
Just one fix
Just one fix
Just one fix
Just one fix
Just one fix
Like if I boarded a train
Trying to take in another station
Join us and the choice will be made
Unless we kill the lie as a nation
Just one fix (just one fix)
Just one fix (just one fix)
Just one fix (just one fix)
Just one fix (just one fix)
Just one fix (one fix, one fix)
Just one fix (one fix, one fix)
Just one fix (one fix, one fix)
Just one fix (one fix, one fix)
Just one fix (one fix, one fix)
Just one fix (one fix, one fix)
Just one fix (one fix, one fix)
Songwriters: Barker Paul / Jourgenson Allen / Michael Bruce Balch / Rieflin William