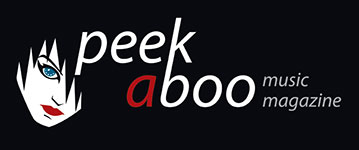 like this news item
---
---
On this day, 30 years ago, Front 242 released their seventh studio album 05:22:09:12 Off or simply pronounced as "EVIL Off" as each letter preceding "Off" is represented by its equivalent numerical position in the alphabet. It was released by Red Rhino Europe, a sub-label of Play It Again Sam, on 23 August, only three months after their sixth studio album, 06:21:03:11 Up Evil. Sony released 05:22:09:12 Off worldwide on 2nd November 1993 through their Epic sub-label.

Upon its release the album was received with mixed feelings by fans and music critics. For the first time it featured female vocals, those of Christine "99" Kowalski, while Jean-Luc De Meyer only appeared on a few tracks. EVIL OFF also seem to have had no significant input from Richard 23 who also didn't get cited on the album's liner-notes. On the other hand, a variety of new contributors were listed as members of Front 242 on these albums, for instance Jean-Marc Pauly and Pierre Pauly of the Belgian electronic band Parade Ground.

While most electro industrial bands stuck to their 'successful' 4/4 beat formula, Front 242 decided to leave this well-trodden path behind and embraced new musical styles and elements emerging in the electronic scene music at the time. The ambient and rhythmic atmosphere on the album can be seen as groundbreaking and innovative in those days, however the sudden style change left many Front 242 confused ranters behind.

However, we at Peek-a-Boo Magazine encourage you to dig these albums up from your archive and to listen to them again at high volume! Just like wine, this music, and most likely your brain too, needed some aging!
Front 242 ‎– 05:22:09:12 Off (RRE 22 CD)
| | | | |
| --- | --- | --- | --- |
| 1 | | Animal (Cage) | 3:00 |
| 2 | | Animal (Gate) | 3:02 |
| 3 | | Animal (Guide) | 2:44 |
| 4 | | Modern Angel | 4:12 |
| 5 | | Junkdrome | 7:35 |
| 6 | | Serial Killers Don't Kill Their Girlfriend | 5:58 |
| 7 | | Skin (Fur Coat) | 3:59 |
| 8 | | GenEcide | 6:53 |
| 9 | | Crushed | 6:13 |
| 10 | | OffEND | 1:38 |
| 11 | | Animal (Zoo) | 4:02 |
| 12 | | Serial Killers Don't Kill Their Boyfriend | 3:09 |
| 13 | | Happiness (More Angels) | 6:39 |
| 14 | | Crushed (Obscene) | 4:09 |
| 15 | | Melt (Again) | 5:06 |
| 16 | | Speed Angels | 2:52 |