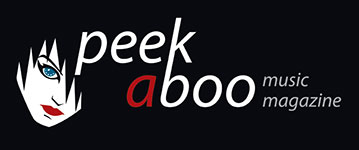 like this news item
---
---
In April 1979, 44 years ago, The Tubeway Army, the first band of and led by singer frontman Gary Numan released their second and final album 'Replicas' on the British label Beggars Banquet Records. It was recorded at the Gooseberry Studios (London) during December 1978 and January 1979.
It followed their self-titled debut which was released one year before, in 1978. After this release, Gary Numan would continue to release records under his own name, though the musicians in Tubeway Army would continue to work with him for some time. Replicas was the first album of what Numan later termed the "machine" phase of his career, preceding The Pleasure Principle and Telekon, a collection linked by common themes of a dystopian science fiction future and transmutation of man/machine, coupled with an androgynous image and a synthetic rock sound.
Fuelled by a surprise No. 1 hit single, "Are 'Friends' Electric?", the album also reached No. 1 in the UK charts in July 1979 and was certified Gold by the BPI for sales in excess of 100,000 copies.
Replicas was based on a dystopian book Numan hoped to complete someday, set in a not-too-distant future metropolis where Machmen (androids with cloned human skin) and other machines keep the general public cowed on orders from the Grey Men (shadowy officials).
The recording was a development of the sound of the first Tubeway Army album. While the tracks "The Machman", "You Are in My Vision" and "It Must Have Been Years" recalled the earlier album's guitar-oriented rock, the rest were built solidly around an analog synthesizer, the Minimoog.

Along with "Are 'Friends' Electric?", this included "Me! I Disconnect from You", the atmospheric "Down in the Park" (released as a single prior to the album and acquiring cult status though not commercial success), the multi-layered title track and the closing instrumentals "When the Machines Rock" and "I Nearly Married a Human", the latter featuring Numan's first use of a primitive drum machine.
Replicas' synthesizer sound and occasionally nihilistic lyrics had a major impact on the industrial acts that came to prominence in the mid-1990s such as Marilyn Manson and Nine Inch Nails, both of whom covered Numan's songs on record.
The album was reissued several times, some including bonus tracks, like three single B-sides. "We Are So Fragile" (from "Are 'Friends' Electric?"), and "Do You Need the Service?" and "I Nearly Married a Human" (from "Down in the Park").
Replicas (1979 Beggars Banquet LP tracklist)
A1. Me! I Disconnect from You – 3:23
A2. Are 'Friends' Electric? – 5:25
A3. The Machman" – 3:08
A4. Praying to the Aliens – 4:00
A5. Down in the Park" – 4:24
B1.You Are in My Vision – 3:15
B2. Replicas – 5:01
B3. It Must Have Been Years – 4:02
B4. When the Machines Rock – 3:15
B5. I Nearly Married a Human – 6:31