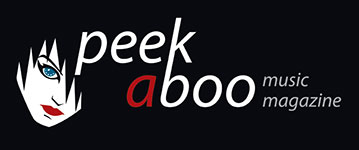 like this news item
---
44 years of Staircase Mystery - Siouxsie And The Banshees release their second single!
23rd of March 2023, 00:00
---
Today 44 ago Siouxsie And The Banshees released 'The Staircase (Mystery)', it was the band's second single and was released as a stand-alone single on 23 March 1979 (Polydor Records). It also became the band's second top 40 entry, peaking at number 24 on the UK Singles Chart.
B-side features a cover-version of the 1973 T. Rex song '20th Century Boy'.
The song was later added to the singles compilation album Once Upon a Time: The Singles. Also the remastered 2005 version of their debut album The Scream, contained this single as bonus material.
The acknowledged British music Melody Maker hailed the single upon its release and wrote: "The Banshees have been able to come up with a couple of slices of excellent music for their singles. 'The Staircase' hasn't anywhere near the commercial potential or immediacy of 'Hong Kong Garden', but nevertheless it's a great song. A sinister almost mesmerizing tune, dominated by Siouxsie's unorthodox vocals – it grows and matures with each play.
The Staircase (Mystery) (Tracklist)
A. The Staircase (Mystery) 3:06
B. 20th Century Boy 1:57

DISCOGS
Siouxsie and the Banshees (1979 line-up)

Siouxsie Sioux – vocals
Steven Severin – bass guitar
John McKay – guitar
Kenny Morris – drums

The Staircase (Mystery) (Lyrics)
Stare case lying face up
Stare cat on a mat
Looking down
Slide down the banister
Take the escalator
Slide down the banister
Or try the elevator
I was standing on the landing
Now I'm standing in the hall
Looking up
Won't someone assist me
Solve this mystery
Somebody assist me
Arrange the symmetry
Muffled footsteps on the carpet
Spiral steps start spinning
Around me
Which floor which ceiling
You're off balance
Which floor which ceiling
It's all upside down
Stare case lying face up
Stare cat on a mat
Looking down...
Songwriters: Sioux / John Gareth Mckay / Kenneth Ian Morris / Steven Severin