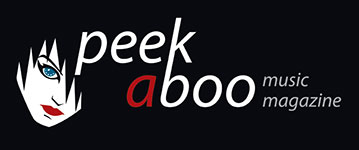 like this news item
---
---
On this day, 45 years ago, Kraftwerk released their iconic album The Man-Machine or Die Mensch-Maschine as the original german pressing was called. The Man-Machine is Kraftwerk's seventh studio album and was released on 19 May 1978 by their own label Kling Klang. A further refinement of their mechanical style, the album saw the group incorporate more danceable rhythms and less minimalistic arrangements. It includes some of Kraftwerk's best known singles 'The Model' and 'The Robots'.
In Germany the album peaked at the 12th position in the Offizielle Album Top 100 and reached the 26st position in the German Offizielle Top 100 year-end album charts. The first German pressing was on red vinyl.
In the UK the albums took a slow start, peaking at the 9th position of the UK Albums Chart only 8 months later in February 1982, making The Man-Machine Kraftwerk's band's second highest-peaking album in the United Kingdom since Autobahn (1974).
The Man-Machine was certified gold by the British Phonographic Industry (BPI) on 15 February 1982, denoting shipments in excess of 100,000 copies.
The Man-Machine is the first Kraftwerk album to have Karl Bartos co-credited as a composer along with Ralf Hütter and Florian Schneider. Emil Schult co-wrote the lyrics for 'The Model'. AllMusic described the album as "closer to the sound and style that would define early new wave electro-pop", and noted its "feel of a divided concept album", with some songs (such as the title track and 'The Robots') exploring the science fiction-esque links between humans and technology", and others (such as 'Neon Lights' and 'Metropolis') celebrating "the glamour of urbanization.
The artwork for the cover was produced by Karl Klefisch, based on the work of the Russian suprematist El Lissitzky. The back cover image is an adaptation of a graphic from Lissitzky's book for children About Two Squares: A Suprematist Tale of Two Squares in Six Constructions.[9][10]
Reviewing the album in 1978, NME stated: "The Man-Machine stands as one of the pinnacles of 70's rock music", adding that "the sparsity of the lyrics leaves the emphasis squarely on those robot rhythms, chilling tones and exquisite melodies."
AllMusic wrote that the album is "less minimalistic in its arrangements and more complex and danceable in its underlying rhythms" than the group's previous works, and noted its "tremendous impact" on subsequent synth-pop artists.
In October 2009, a remastered edition of the album was released on CD and digitally by Mute Records (EU) and by Astralwerks (US) United States, followed shortly after by heavyweight vinyl editions.